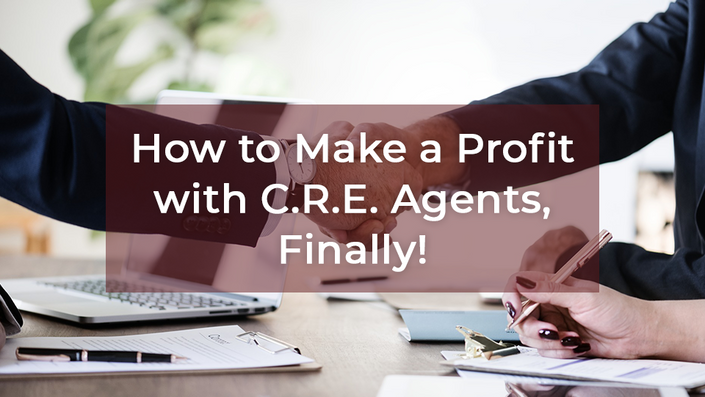 How to Make a Profit with C.R.E. Agents, Finally!
3 FREE 15-minute audio lessons created for busy C.R.E. brokerage owners, player-coaches, and managers.
Watch Promo
This course is a downloadable audio program for busy commercial brokerage owners and player-coach managers. Each session runs 15 minutes long, so you can listen to them in your car. Week by week, you will learn easy-to-implement strategies, tools, and techniques to increase your agents' productivity and income while decreasing the demands on your time and energy.
What would it be worth to you to see your agents happier and more productive?
What would it be worth to you to increase your own income, not only from their production but also from your own deal-making?
This course is for owners and player-coaches who:

are frustrated by their agents' lack of productivity.
are usually the first to arrive and the last to leave the office.
are less productive because other agents are too dependent on them.
feel that without their production, the office would close down.
are tired of constant interruptions and time wasters.
This program is not for owners and player-coaches who:

do not want to increase their company's profitability.
believe it's impossible to manage agents.
do not want to learn new strategies and tactics.
enjoy being stressed by their management duties.
do not want to make management pleasurable.
do not want to become more effective.
"How to Make a Profit with C.R.E. Agents, Finally!" changed my business. Every idea contained in every lesson impacted the way I now run my office. As a result of the ideas shared in this program, my role as an owner has changed dramatically and our team has become much more productive and successful. This program is worth many, many times its price!"
Brad Umansky | President | BRE # 01137100
Progressive Real Estate Partners

Your Instructor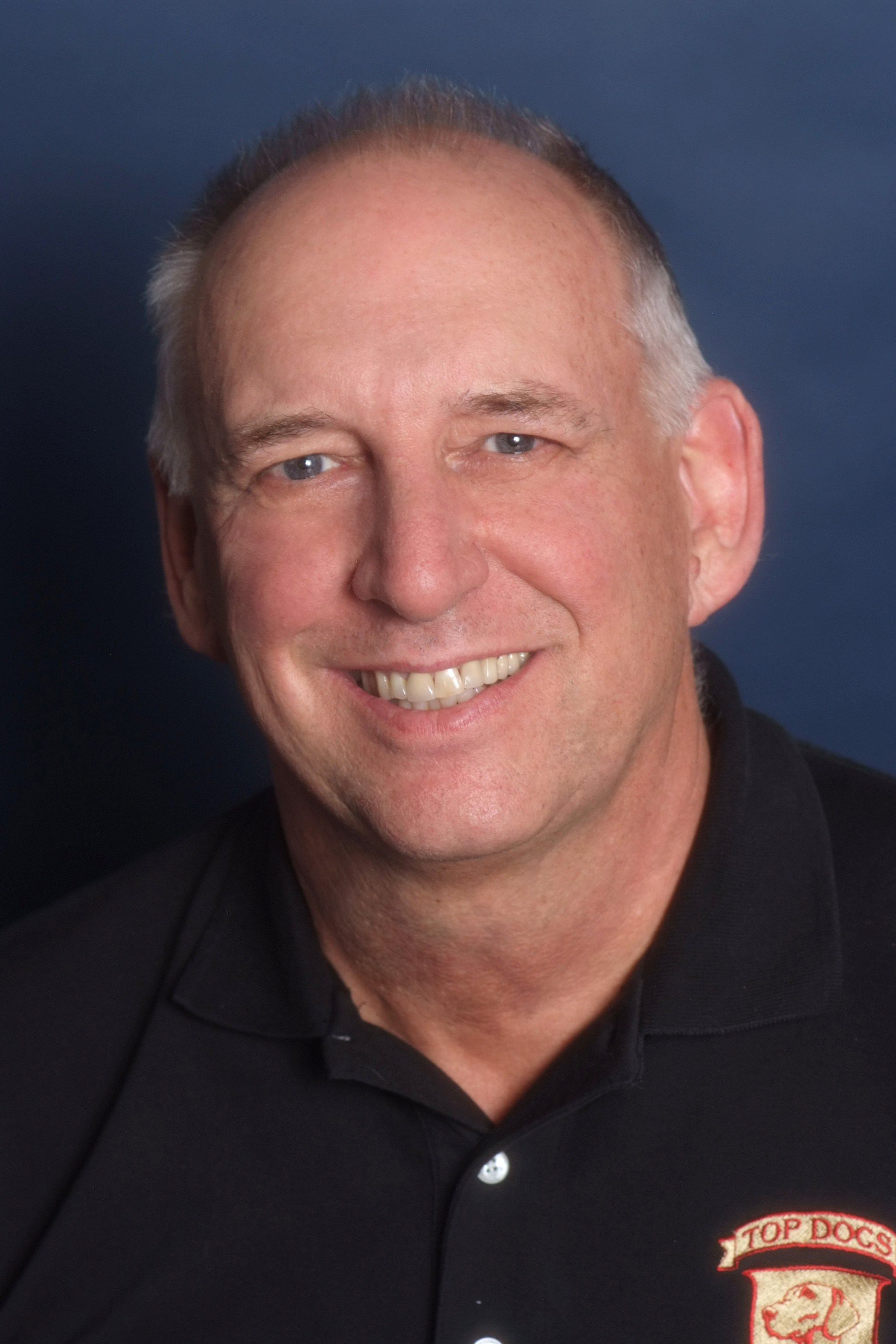 Bob McComb started his successful brokerage career in commercial property brokerage in the San Francisco market in 1983. He quickly rose to the ranks of top producer, representing owners of high-rise towers in the downtown market. He has been the leasing agent for the landmark building, the Transamerica Pyramid, and scores of other buildings.
In 1991 he became the founder of a well-respected commercial real estate company in San Francisco. As a top broker, he has negotiated hundreds of transactions, and as an owner of a real estate company he has reviewed hundreds more.
Bob was a regularly featured columnist for the Alameda Newspaper Group on the subject of commercial property and also provided columns for the Commercial Property Guide on the subject of negotiations. He is the creator of the popular and successful commercial real estate agent training programs at Top Dogs.
He is the author of Navigating Commercial Property Leases, a Tenant's Guide to Commercial Property Leases, and The Field Guide to Commercial Property Investing.
Bob is a highly sought-after speaker on commercial real estate and has spoken for the National Association of Realtors and many of the major commercial real estate networks throughout the country. He served as a regular "Signature Series" speaker for the Realtor's Commercial Alliance.
Bob always offers 30-minute, no-cost, career consultations. You can schedule yours using the link below.

Course Curriculum
Session 1- Saving Time by Ending Management by Interruption
Available in days
days after you enroll
Session 2 - Creating Your Personal Vision for Success
Available in days
days after you enroll
Session 3 - Why it's a Human Capital Business
Available in days
days after you enroll
Frequently Asked Questions
When does the course start and finish?
The course starts upon enrollment. Every seven days you will receive an email notification to download the next section. But it never ends because the sessions are yours to keep!
How long do I have access to the course?
How does lifetime access sound? After enrolling, you own the sessions for as long as you like.
What if I am unhappy with the course?
We would never want you to be unhappy! If you are unsatisfied with your purchase, contact us in the first 30 days and we will give you a full refund.
What if I have questions about the content?
It's my intention that you get great results with this course. If you have the occasional question, don't hesitate to call me at 415-971-4830. I am here to help you. I also offer management coaching at affordable rates. If you'd like to know more about that, please schedule a call with me using the link below.
What would it be like if you were truly happy to manage agents while you broker your own deals?
Over the past twenty years as a trainer and coach in the commercial real estate industry, roughly 95% of player-coaches have told me they don't like management. That's about 19 out of 20. Why is that?
The two primary reasons are that the skills that make them successful as a broker are not the same skills required to manage agents successfully. The second is that they love doing deals. They have not learned to love managing, even though it can be even more rewarding than the deal of the day.
Watching your agents grow and prosper is highly rewarding. That is because, as was said by Zig Ziglar, "You can have everything you want in life if you find enough ways to give other people what it is that they want." If you are not giving your agents what they need and want, you will be unrewarded.
Imagine that week by week, you've added a few new strategies, tactics, techniques, and tips to your management skillset; perhaps while driving to and from work?
Imagine that what you've learned is easy to implement.
Imagine that from the very first lesson, with a few simple changes, you had more time, fewer interruptions to your work, but your agents still knew that you are there for them? What would that be like?
What if 3 weeks from today, you and your agents were happier and more productive? Wouldn't you be more secure knowing that happy productive agents don't leave?
Enroll now and start to Really Make a Profit with C.R.E. Agents, Finally!